nheyman wrote:
Sue,
I use Richmond 4.11 Pro Gears in my 12 Bolt and have been lucky. At 3350 lbs, so far so good - I think I got through 3 seasons so far without a hitch.
If Bill swaps out rears and re-does his set-up, I'm interested in his wheelie-bars!!!!
Neal - the rear is fixed. Definitely want to change the set up. 9" ford is the way to go. As far as the wheelie bars....no way.
Bill has smashed the headers, oil pan and put the carb vent tube thru the hood on SEVERAL occasions cause of wheelstands. His crew chief won't let him get rid of the bars.
Seriously, Ron Rhodes did a great job on our car. Give him a call.

_________________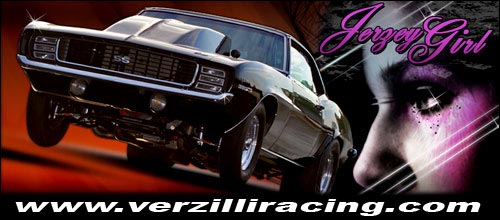 Proud supporters and customers of:




J & E Performance


Rossler Transmissions
Crower Cams & Equipment


Aerospace Components




godragracing.org


Mickey Thompson Tires